Fundraising for a new canopy for Gretton Primary School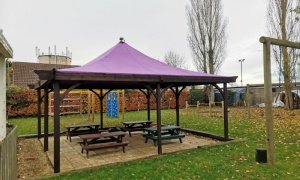 During the summer term, Gretton Primary received a wonderful contribution of £1500 from Smurf Kappa on behalf of David Moffatt – a parent and school football team coach. This money was put towards the replacement of the canopy in the school's outdoor learning space. Chirpy Chicks Pre-School also held a sponsored Zumbathon to help raise money for the new canopy.
The previous canopy that covered the 'orchard learning space' at the school had been destroyed by high winds and was in desperate need of repair.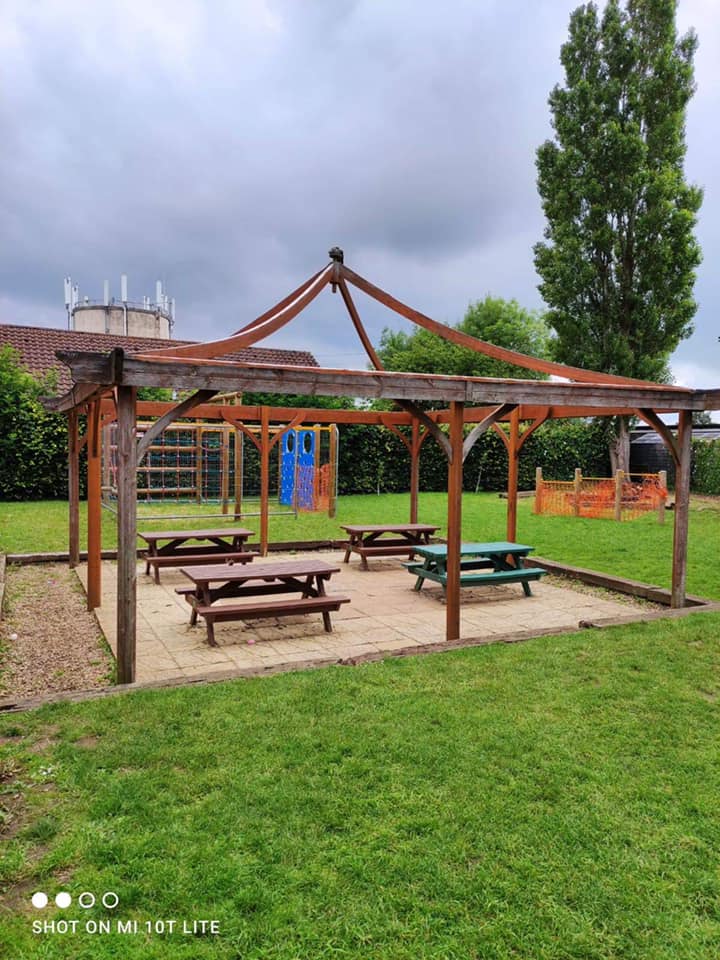 Chirpy Chicks Pre-School regularly use this outdoor space in the school grounds and wanted to show their appreciation to the school by kindly organising a sponsored Zumbathon to help replace the previous canopy, raising a total of £700.
Jane Macdonald, Principal at Gretton Primary School, said: "We are very grateful to everyone at Chirpy Chicks who participated in the fundraising event and would also like to thank Smurf Kappa for their very kind donation which made the replacement of the canopy possible.
Both settings can now benefit from some much-needed shade during our summer days and shelter from the rain, making our outdoor classroom useable all year round - something that was sorely missed this year.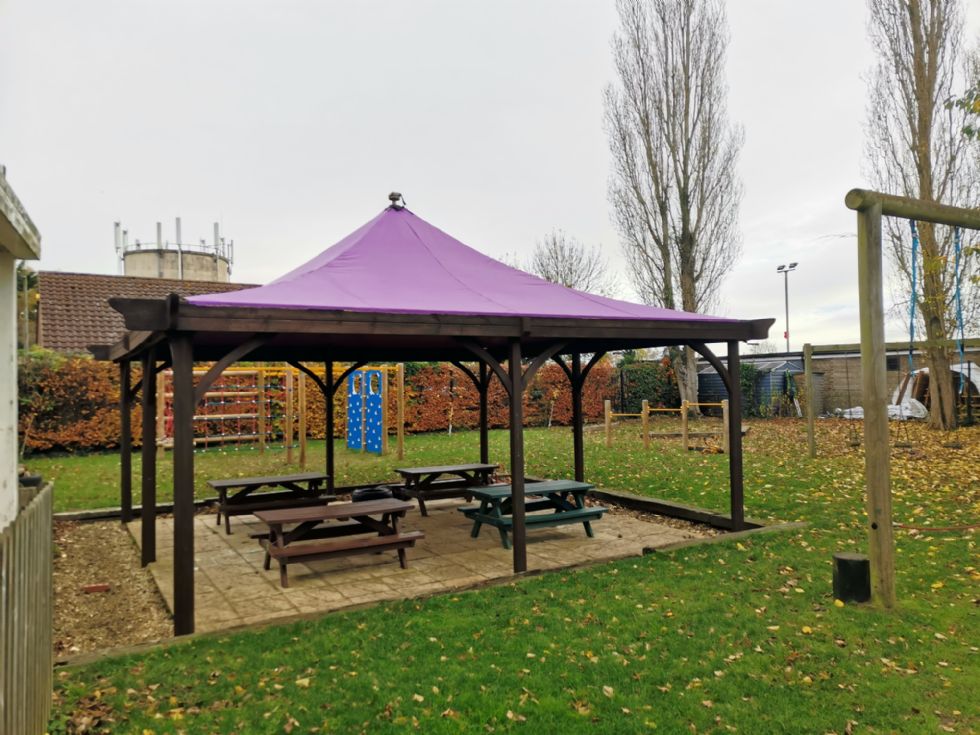 We love being able to share our facilities with Chirpy Chicks as it enhances their outdoor provision beyond measure. On behalf of the school, I would like to say a big thank you to Mrs Cowley and her partner for giving up their time to fit the new canopy. It looks superb and is a great addition to our school."
Chirpy Chicks Pre-School, posted on their social media account "We loved being able to show our appreciation to Gretton Primary School by contributing to the cost of replacing the canvas and restoring the frame.
All the children had an absolute blast taking part in the event and a huge thank you to everyone who sponsored the Zumba session- we had great fun!
Not only did parents and carers donate, but it was a truly awesome community effort for which we are all extremely grateful.