School Info
Gretton is a warm, welcoming community. Pupils feel safe and well cared for. Pupils are keen to take on responsibility."

Ofsted report January 2020
Principal's Welcome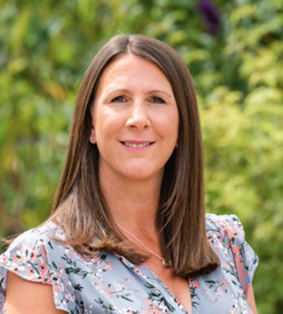 Gretton is a small village school with a big heart set in the rural Northamptonshire countryside which has a strong family feel. We have fantastic children and wonderfully supportive parents who enjoy getting involved with the life of the school. As part of the Brooke Weston Trust, we benefit from being part of a larger, extremely successful academic organisation which allows us to access to opportunities, facilities and support beyond the normal scope of a village school, without losing our village identity. The school has strong links with other groups in the village and we work closely with them to make sure that we are at the heart of the community.
Children at Gretton Primary Academy benefit from the outstanding teaching practise of our team alongside our welcoming open-door policy, in which parents are encouraged to discuss any concerns with their child's teacher on an informal basis. We believe that all children are individuals and every single child has their own strengths which we endeavour to help them to develop. All children are valued and all efforts are celebrated, with the result that our children grow into confident individuals who value their own worth and who leave us ready for the next stage of education and the world beyond.
Our fantastic teaching team delivers an engaging curriculum that supports children to develop as self-motivated, independent learners who are curious and creative. The school also offers a wide range of opportunities beyond the academic areas of the curriculum. Children enjoy the chance to participant in many sporting competitions, to support the community through fund raising activities, take part in Young Voices and enjoy residential visits as they get older.
Gretton Primary Academy is committed to serving our community. We promote British Values while recognising the multi-cultural, multi-faith and ever-changing nature of the United Kingdom.
Gretton Primary Academy accepts admissions from all those entitled to an education under British law, including children of all faiths or none. It follows the policies outlined by the Brooke Weston Trust regarding equal opportunities, which guarantee that there will be no discrimination against any individual or group, regardless of faith, ethnicity, gender, sexuality, political or financial status, or similar. It seeks to serve all.
Julia Dickinson, Associate Principal