Happy Earth Day 2022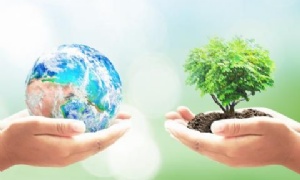 Our planet is an amazing place, but it needs our help to thrive! That's why each year on April 22, we all celebrate Earth Day to protect the planet from things like pollution and deforestation. By taking part in activities like picking up litter and planting trees, we're making our world a happier, healthier place to live.
Rowan would love to plant some new fruit trees perfect for pollination and have asked Gretton Parish Council about where they can plant new trees within our local community and it has been decided Pick playing Field may be the best place. Classes, have or will be soon taking part in Litter picks around the school and Village
As a school we have also;
Been reducing our carbon footprint sourcing all of our electricity from renewable sources,
We have installed solar panels and low energy lights
Reduce the demand of heat from our boiler by using Radbots that control the heat circulating to the radiators.
Gretton had hit the government 2030 targets for co2 reduction 10 years in advance in 2020.