Rose Fair 2023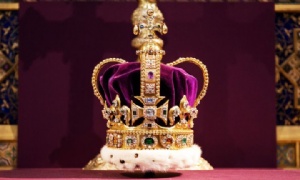 This year's Rose Fair has been brought forward to coincide with the King's Coronation.
We are delighted to invite all our families to our Rose Fair which will take place on Friday 5th May to coincide with the Coronation of His Majesty, King Charles III. The Rose Fair will start at 1.45pm. Parents, carers and family members are invited to arrive from 1.30pm where soft drinks will be available to purchase from the PSA.

This will be a non-uniform day for children and we ask that children come to school in their best party outfits ready to perform and celebrate. Please ensure that children wear sensible shoes that are suitable for dancing and that they are dressed appropriately for the weather conditions on the day.

Before the celebrations, children will enjoy a traditional picnic lunch kindly provided by the PSA so please do not order school lunches on that date. Weather permitting this will take place outside but we have wet weather contingency if needed! If we are experiencing unseasonably hot weather, please ensure children come to school wearing sun cream and that they have a sun hat as shade will be minimal.

During the Rose Fair celebrations, we will crown our Rose King and Queen and select the attendants from each year group as well as the flower girl from Rowan class. You will then be treated to our traditional country dancing display culminating with a maypole dance by Sycamore class.

On the day, children will come home with a commemorative book mark from the PSA to mark the King's Coronation.

We hope to see lots of you there on the 5th May
As you may have noticed, the weather forecast for tomorrow is patchy with showers predicted throughout the day. In spite of this, we will go ahead with our Rose Fair celebrations as planned and still hope that the main event will take place outside.
With that in mind, please ensure your children come to school in footwear that will be safe should the playground be slightly damp. Also, please make sure you bring your umbrellas and waterproofs to guard against any passing showers.
Please join us in crossing our fingers that we have some good weather to make this special event something to truly remember!