Christingle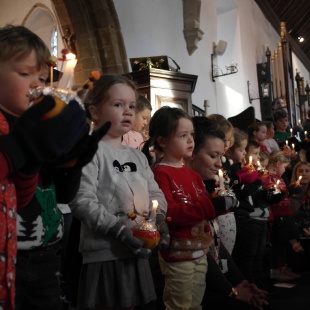 Another wonderful Christingle
This week our amazing PSA have made a christingle with every child, ready for our Christingle service at St James Church.
The service was mainly led by the children who told stories and along with our choir, beautiful songs were sung. Rev Peter Lloyd led prayers and told us, with the help of our children, all about the christingles they made and what each part means. They did a wonderful job of holding their christingles, while we stood around singing Away in a Manger by candle light.

Thakn you to every one that attened and helped.