Meet our Chair of Governors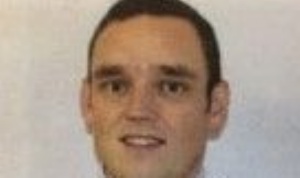 Mr Tim Eaton is our Chair of Governors. Here's his profile:
'I am a parent of three girls that all attend Gretton Primary School and I am passionate about the fantastic education that the school provides to our children. Our family has lived in Gretton for over seven years and I work in the agricultural seed trade, enjoying everything about farming and the environment having grown up on a small dairy farm in North Dorset.
I'm a keen sportsman and, in recent years, my energies have been mainly focused on endurance cycling. In 2016 I cycled from Newcastle to London in 24 hours and in 2018 I cycled the length of Wales in a single day. Swimming is something else I enjoy whilst I follow football, rugby, cricket and American football.
During my two years as a governor I have taken responsibility for analysing the school's data and am the governor responsible for Safeguarding and Maths. I took over as Chair of Governors in September 2019.