Students enjoy Bikeability Week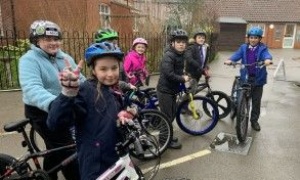 This week, Year 5 and 6 students have been on a Bikeability course, which is designed to equip cyclists with the knowledge, skill, and experience to make a journey safely and confidently by bike.
The main aim is to encourage more cycling. The children were very well behaved and represented our school amazingly as they cycled through Gretton village.