Success for Gretton at Year 3 and 4 Sports Festival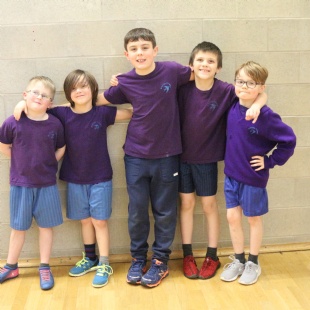 Gretton joined Year 3 and 4 pupils from across the Trust Primary Schools at CBA yesterday for a sports festival.
The pupils could play either Hockey or Netball and were split into Year groups, where they played against the other schools in a round robin style. Games lasted around 5 minutes and were umpired by some of CBA's Sixth Formers who volunteered to give up their free time to help out at the event.
After a few tough games and a couple of ties, the winners were announced as:

Year 3 Hockey – Gretton
Year 4 Hockey – Compass
Year 3 Netball – Peckover
Year 4 Netball – Compass
CBA PE Teacher Mr Oliver Machon, who organised the event, said ' I was very impressed with the competitive attitude of the children. They all had great team spirit and were cheering each other on from the side-line. I was very impressed with the effort that they all put in.
'We hope to run more festivals like this in the future, allowing the students a chance to meet up again and try out some different sports.'
Principal Mrs Jane MacDonald said 'I am very proud of all the children; they all worked so hard. Well done to all the children involved and particularly to our Year 3 Hockey team, who took home a win.'
To view more photos from the event click here.