Brooke Weston Trust Primaries achieve strong SATs results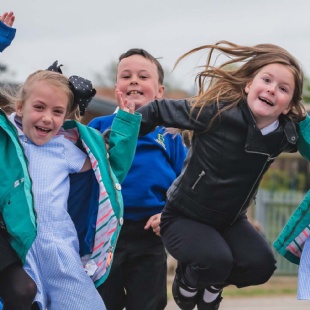 Please enter an introduction for your news story here
Well done to all the staff and students at our Trust primary schools whose SATs results have shown year on year consistency for our highest performing schools, while others have demonstrated a trend of marked improvement.
The SATs tests, in Reading, Writing, Maths and GAPS (Grammar, Punctuation and Spelling), assess the knowledge and progress of all students at the end of Year 6. Our five Trust primaries all have returned strong figures with most categories exceeding national averages.
Primary Executive Principal Leyton Smith said: 'I am absolutely delighted with the strength of performance across our primary schools. All our schools are showing year on year improvement in outcomes.
Oakley Vale Primary School in particular has made a significant step forward since last year's figures. Compass Primary has had a strong upward trajectory over the last three years which has seen it increase outcomes by significant percentages. Peckover has outstanding performance in writing, GAPS and maths and a really solid reading performance. Beanfield has a fantastic set of results and, at Gretton, there is that year on year consistency of high performance in all areas.'
Mr Smith says the results are due to 'high expectations, high quality Trust level school improvement and strong leadership. We have had an additional school improvement fund for three years and the Trust Directors of Subject have also had an impact. Combine that with the role of the Teaching School in supporting and training staff and we have a coherent strategy that has delivered superb outcomes.
'All our schools are incredibly proud of their outcomes and looking forward to getting the Government progress measures which will show just how much progress children have made in their learning during their education as part of The Brooke Weston Trust.'
Trust Chief Executive, Dr Andrew Campbell said: 'It has been a real team effort to achieve these commendable results and I'd like to thank the students, staff and Principals for all their hard work and commitment over the past year. In particular I'd like to thank Mr Smith in his first year of his Executive Principal role for his steadfast support and guidance for our primary colleagues. I am delighted that our Trust primaries continue to be a strong, well performing group of schools and I'd like to wish all our colleagues a restful and well deserved summer break.'